Sell Your Home By Showing It Well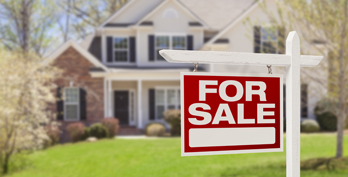 Showing your house the right way can mean a faster sale and a higher asking price. These three invaluable tips will make selling your house easier than 1-2-3!
1. Give a Good First Impression
First impressions can make or break a sale. From the moment potential homebuyers pull up to your place, your house needs to give the best impression possible. Always be ready for a tour by keeping the outside and inside neat and tidy. While in the process of selling your home consider hiring a maid service once a week to help keep the clutter down and the floors and bathrooms clean.
It is important to create a welcoming atmosphere while showing your home. De-clutter. Organize your closets and leave them halfway empty. Don't keep family pictures out or objects that make your house feel lived in. Put all personal decorations and extra belongings in storage while you show your place and paint your walls a neutral color so that potential buyers can imagine the place as a blank canvas.
Create the right mood with bright lighting and no strong scents. It is also a good idea to keep your pets in crates or away from potential buyers and to leave treats for your guests to eat.
2. The Right Amount of Renovations
Making quick renovations will pay off much more than a large makeover. Small updates such as new door handles, a fresh coat of paint, new curtains, cleaning grout and fixing leaks will pay off in the end.
If you do make any larger renovations your kitchen should be priority. The kitchen is the largest factor in selling your home. Many buyers will ask less for your home if the kitchen looks outdated. If you want to make renovations, updating one or two appliances, painting the walls a neutral color and upgrading cabinet hardware will make a big difference and may mean a larger asking price.
3. The Right Price
The single best strategy in selling a home in today's market is to choose the right price. At The Carlin Team we're asked all the time why we sell homes faster than our competitors and one of our trade secrets is our expertise on choosing the right price. We'll take the time to educate you on the current market and thoroughly evaluate your home value.
Your experts at The Carlin Team are truly committed to your financial success in every real estate transaction. Give us a call at 417.623.9900 for your free walk-through and consultation.